Autonomy's partner outfitters: a one-of-a-kind team for your independence.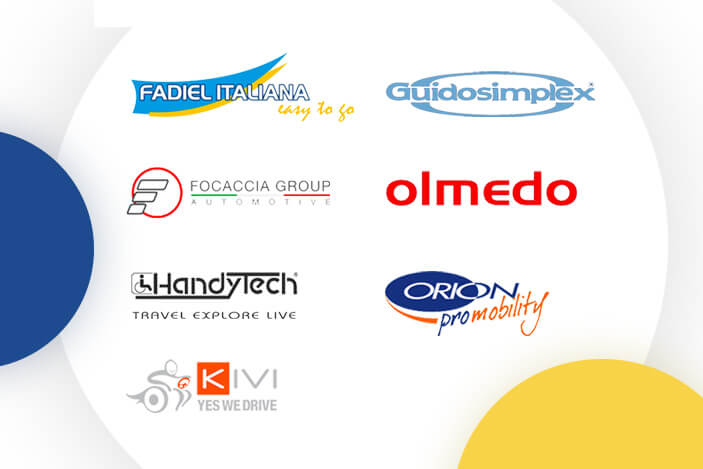 Autonomy means freedom to move, and it is exactly for this reason that we have chosen the outfitters with the best driving solutions for people with disabilities.
They are Fadiel, Guidosimplex, Handytech and Kivi. They allow all FCA Group cars to be modified with special devices, approved by the Ministry of Infrastructure and Transport, to meet all kinds of needs.
Not just driving solutions. Autonomy also meets the demands of individual and group transportation, with specialized fittings by Fadiel, Focaccia Group, Guidosimplex, Handytech, Olmedo Spa and Orion Promobility. Their solutions allow the customization of Fiat Group's commercial vehicles to facilitate the transportation of people with disabilities, making journeys easier and more comfortable.
We are proud to partner with companies that have been striving to simplify the lives of people with specific needs for so many years.